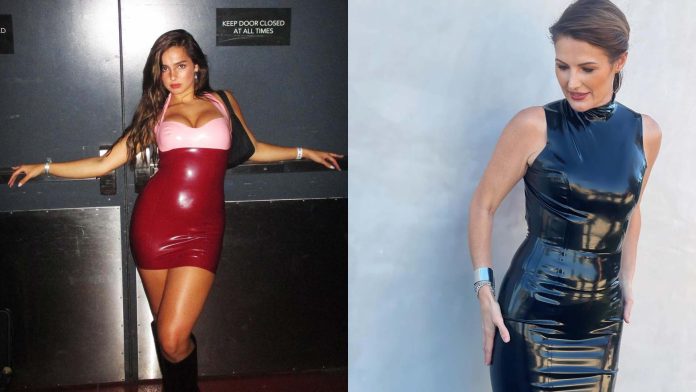 Social media star Addison Rae is no stranger to the world of latex clothing, but it seems that her mum shares a similar passion as the mother and daughter pairing were both recently seen wearing our favourite shiny material.
Have you followed the Latex24/7 Instagram page yet? Be the first to hear about new articles and content straight from your IG feed. Head over to our IG page to follow us.
Having worn latex dresses from Elissa Poppy and THAT YSL latex dress in the past, Addison wore a brightly coloured, two-toned latex dress to a recent Machine Gun Kelly gig. The dress featues thin straps with a vibrant pink top led into a blood-red coloured bottom. She paired the mini dress with knee-high leather boots and a small black bag. The 21 year old posted images of the dress over on her Instagram profile.
Not to be outdone by her daughter, Addison Rae's mum Sheri Nicole Easterling also recently took to her Instagram looking incredible in the Vex Clothing Pamela Latex Dress recently worn by Kim Kardashian on the Ellen Show.
The full-length high-neck dress black dress has an open back and is sleeveless, and is certainly suited Sheri, 43, as she oozed empowerement in the images.
Get The Look
More than your average Long Black Dress, this high-neck dress is designed with an open back and kick pleat to give it that extra sexy factor.
Don't forget, for more celebrity latex fashion news, be sure to check out our specially curated celeb latex news section regularly.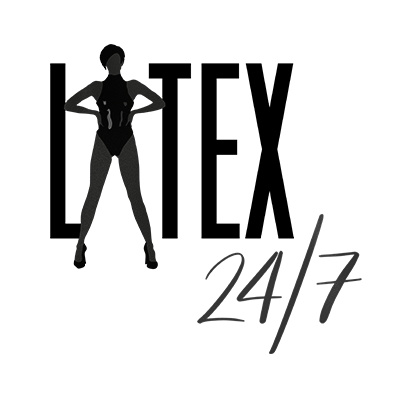 We're here, around the clock, bringing you the latest and greatest celebrity, designer, blogger, vlogger and modelling latex fashion news and reviews from around the world. If it's shiny then we'll be covering it!