After the huge success and unbelievable amount of positive feedback we received from our recent TlcLatex Fashion Photoshoot "Behind the Scenes" VLOG video it was clear that you can't get enough of this amazing brand. We're therefore extremely pleased that TlcLatex owner, Simon, recently agreed to sit down (socially distanced, of course) with us and we took the opportunity to ask him about his experience, love of latex fashion and hopes for the future.
Don't forget that you can save a fantastic 15% on stunning TlcLatex outfits, by entering code "Latex24/7", over at their website.
Did you know, you can now keep up to date with all the latest latex fashion news from Latex24/7 via the Google News App?  Just head over to our publication or search "Latex24/7" in the app on your smartphone or tablet.
Q: Please provide a short overview of yourself and your background in fashion and clothing design. For example, do you have specific qualifications and training which assist you in your current trade? How did you get into fashion design?
A: I was born just outside London but now live in Scotland. I was short-sighted from an early age which somehow was not spotted until I nearly finished school. This caused me to think I was not academically gifted. It was hard when you can't read a blackboard. I think teachers thought I was quite thick and didn't help one bit, so the result is I did badly at school. A shame really because it has had quite a dramatic impact on my life. However, I did discover I was extremely good at making things. Having the ability to look at something and see how it was made.
I have never studied fashion or fashion design. I have been a participant in the latex world since around 1980 and found out the hard way how long some makers take to make things. How often the wrong item turned up or the customer service was so bad, you were made to feel like a nuisance for daring to ask why your order was wrong even after turning up 6 months after you ordered it…I figured I could do better.
Q: What skills do you think are important for any fashion designer to hold?
A: That's a good question, from my perspective I think it helps if you are a perfectionist, an innovator and someone who always wants to improve their skills. Someone not afraid to experiment and challenge the norm.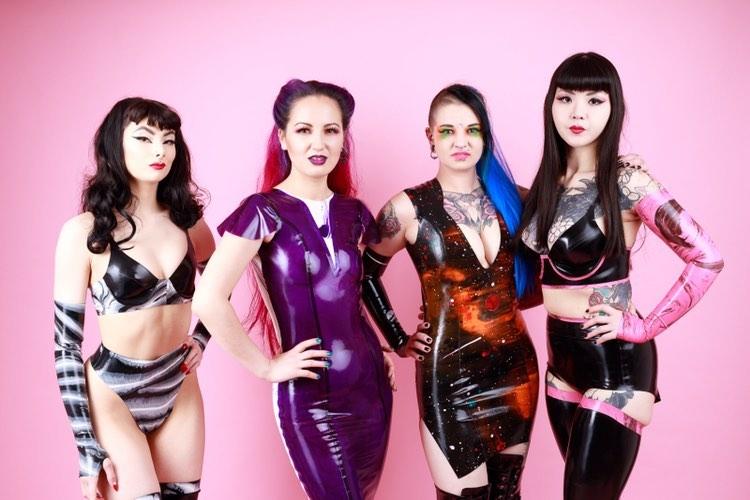 Q: What was your biggest fear when going out and starting your own line
A: That I was good enough. That people would like what I made. Self-belief I guess.
Q: How long have you been working with latex as a material? When did you first realise you wanted to pursue working with it?
A: I first tried making something in Latex in 1999. I didn't start out with a view to making it a career, but I suppose as soon as I started, I realised I enjoyed making things, seeing people wearing something I made. Probably after having made things for 10 years, as a hobby, I started getting people saying to me why don't you sell your stuff? So I looked at what I felt I still needed to learn and then set about learning it.
Q: What first sparked and started your interest in making latex fashion garments? How did you discover the material? Was it a personal interest or intrigue, maybe seeing celebrities wearing outfits made from latex?
A: I already had an interest in latex, the first Club I ever visited was in 1980. How things have changed. In those days you just didn't see Celebrities in latex. The punk movement had pretty much died out and even Malcolm Mcclaren's 'Sex' store on the Chelsea Road was long gone. I do remember seeing a picture in 1976 which had a serious impression on me so I guess it all started there.
Q: Can you describe what is involved with a typical latex garment design? What influences your initial design choices? What process do you follow? How long does it typically take to come up with and produce a new item?
A: It all starts with an idea that comes to me out of the blue. I can't claim to really follow what other makers do, which helps to some degree. I go with what pops into my head, and then I think about how I'm going to create it. Then I work out the patterns and choose the latex I need. Then choose a model to wear it. Then put it into production. However, it's important to stress the idea evolves as I create it. Time to make it from start to finish varies on how busy I am. Orders always take priority.
Q: What do you enjoy most about working with latex? What are the biggest challenges when working with the material? What has been your greatest learning experience since designing your first piece?
A: It's so versatile. You can make a dress to a bra to the most elaborate item you can imagine.
Biggest challenges are doing all the calculations to allow for its stretch. It can stain easily so you have to be careful.
As for the greatest learning experience, has to be my session with LatexJim from latexworkshops who helped me tremendously to get my head round doing patterns.
Q: Latex fashion tends to be associated with young, athletic and toned people. Do you feel there are any limits to who can wear the material; big and small, young and old?
A: Simple answer is No. It's for everyone and it's one reason I make in any size. The biggest obstacle really occurs in someone's head. The media has a lot to answer for, portraying skinny only as the way to go. The reality is everyone is different and no one is perfect, so the only thing stopping people wearing latex is their own concerns, worrying about what others might think. Daft really because it's only a material after all. People worry too much what others think sadly.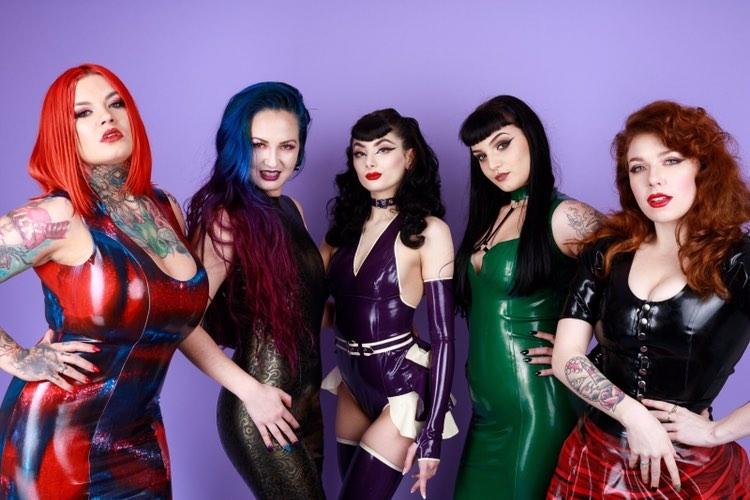 Q: Moving on to the customers who get to wear your awesome designs; how important is the reaction of your clients when they get to experience and try on their garment for the first time?
A: Very important and that's probably one reason I try to involve customers as I make their items. I try to send pictures and videos during production. Several reasons really; firstly they can see how their items are progressing, but also it perhaps builds excitement to them getting the item to wear.
Q: What is the best reaction you have ever received from a customer?
A: I've had some amazing reactions, but perhaps one which really stuck was someone telling me it was the best fitting latex she owns.
Q: What reactions have you seen, and how do those not used to latex fashion, tend to react to the use of the material and seeing it for the first time? Is it generally positive or negative?
A: I think many are scared to wear latex so I often see a reaction which borders on fascination. Fascinated that someone is wearing this amazing material, so much so they want to touch it and get much closer to find out more. Definitely positive I would say. No negative reactions come to mind.
Q: What do you feel is the main appeal of latex fashion? What are your favourite elements and reasons for enjoying latex?
A: Its versatility and its shiny qualities. It's softness and sensuality. Personally, I like almost everything so it's hard to say a favourite.
Q: Who or what are your biggest influences and who do you respect most in the genre of latex fashion?
A: Biggest influences really stem from things like John Sutcliffe of Atomage fame, and Rod Smith who ran She an Me but it's hard to forget the contributions of names like Demask and Marquis.
I respect anyone who has the courage to try making latex, but Jim from Latexworkshops, Rebecca from Yummygummylatex, Kurage, and Amber from Latexrepair all spring to mind, not forgetting my good friend Cole from LatexFashionTV and Rubear in Moscow. All of these people are pushing boundaries which is terrific.
Q: Latex clothing means different things to different people, ranging from the empowering to the outlandish. What does latex fashion mean to you?
A: Beauty. The sight of someone strutting their stuff in latex is truly something you never forget.
Q: Latex fashion has become more and more of a normality in mainstream thanks to the music, film and celebrity industries. Do you see this trend increasing or do you think outfits made using the material will always be a niche item? Do you feel there will ever be a day when latex garments will be mainstream and can be brought "off the peg" at normal high street stores and shops? If so, what items do you think would be included?
A: I do see it becoming more widely used however I don't ever see it on shelves in Primark. It's not cheap so I guess it will always retain that 'niche' element. Who knows, leggings might one day be in shops, but I doubt it somehow.
Q: How do you see the world of latex fashion changing over the next 5-10 years?
A: More latex for guys. Sadly guys have a bit of a rough deal nowadays. I'm gonna try and change that.. Lol
Q: If you could create a latex outfit for anyone in the world, who would this be for and why? Can you give a description of the outfit you would design for them?
A: I can only think of one outfit off-hand which I had the idea to make some time ago.
I'm not gonna tell you what it is though as someone is bound to copy it.., as to who would wear it I have no idea. As to someone famous, I did think it might be fun to make a stunning dress for someone like Paloma Faith.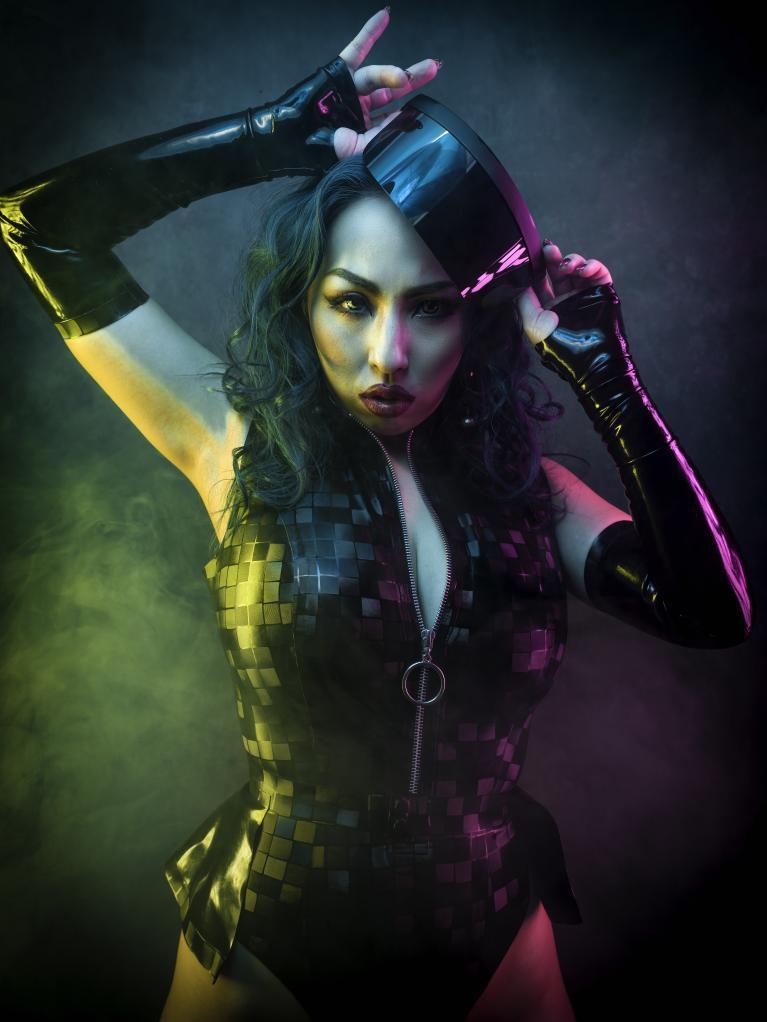 Q: What do you feel are the biggest barriers for people who haven't worn latex fashion before? What stops them from taking the plunge and wearing it? What would you say to anyone interested in wearing the material? What would be your best piece of advice for anyone who is thinking of trying to wear latex but hasn't done so yet?
A: My advice.. Be bold, don't worry what others may think.. Just enjoy it.
Q: What tips do you have for anyone who would like to include latex fashion into their "everyday" outfits? Is it possible to combine with other materials?
A: Sure, especially leggings which are so versatile and go with anything.
Q: Coming back to your work and output, which are the most popular items you design and sell? Are there frequent requests for particular types of garments?
A: Leggings are my biggest seller but having now invested heavily in some textured latex the reactions I'm getting I think means these are gonna be popular.
Q: Throughout a designers career there are often standout projects which the designer/team are particularly proud of. What do you feel have been the highlights of your latex producing career so far? What is your favourite item you have ever produced?
A: My latest outfit which was inspired by Roger Waters film 'The Wall' has to rate up there as something I'm very proud of.
Each photo shoot I've done has been better than the last and the shoot I did recently with
Latex & Lingerie including models Severine, Latex Nai, Anna Lina & Lilith Vampyre is perhaps the one that I'm most proud of.
Q: What is it that drives you to continue to create new designs and collections?
A: Pushing boundaries and a desire to make things others honour me by wearing.
Q: What are your short term and long term goals for your designs, output and business as a whole?
A: Let's be honest. I'm a small fish in a big pond. With so many now making latex fashion, it's a constant battle to survive let alone become a big name. My ambition is to be making enough to be able to start employing others, paying them good wages, and continuing to grow. So hopefully be a name people have heard of at least, instead of the 'who'? I still get from time to time.
Q: Are there any upcoming projects which you will be involved in, which you could give us a sneak peek of? Where should we look out for you next?
A: I can't share anything just now but rest assured I have things in the pipeline. Covid willing I aim to be at the German Fetish Fair in Berlin
To keep up to date with all the latest designs and releases from TLCLatex be sure to follow them on social media over on Twitter and Instagram.
Want to take a look at our other amazingly shiny interviews with members of the latex fashion community? Then take a look at the latex fashion interview section and be sure to let us know in the comments section below who you'd like to see us interview.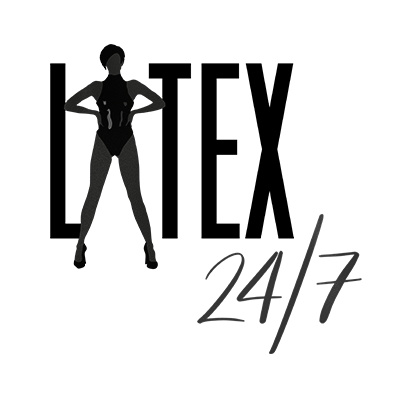 We're here, around the clock, bringing you the latest and greatest celebrity, designer, blogger, vlogger and modelling latex fashion news and reviews from around the world.  If it's shiny then we'll be covering it!