Kindly filmed for us by TLC Latex at Simulacra Studio, London, our latest latex fashion "behind the scenes" video details the most recent photoshoot for this phenomenal brand. Featuring some of the industry's top latex fashion models, this unique VLOG is oozing sexy shininess. So come join us as the brands new stunning latex fashion designs are revealed in the video above.
TLC Latex are a Scottish based latex fashion brand, with all designs handmade in the UK. They offer both "off the peg" and bespoke garments, and a made to measure service without costing the earth. The exquisite brands aim is to produce something irresistible and high quality. Having previously mostly concentrated on one-off unique items, their latest collections and garments are currently available on their website and cater for both
Save 15% on fantastic TLC Latex outfits, by entering code "Latex24/7", over at their website.
Here at Latex24/7, we'll be featuring TLC Latex again very soon as we recently sat down with them to talk about the brand, experiences and love of latex fashion. Be sure to follow us on social media to be kept up to date and hear about this in-depth interview first.
For more shiny latex fashion videos be sure to subscribe to the Latex24/7 YouTube channel.
Be sure to check out, and follow everyone involved in this shoot, over on social media.
Latex
TLC Latex
Photographer
Latex & Lingerie
Models
Sweet Severine
Latex Nai
Anna Lina
Lilith Vampyre
Studio
Simulacra Studio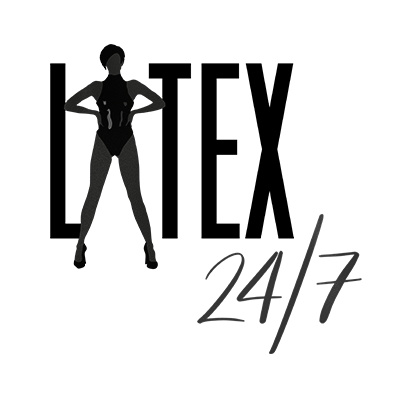 We're here, around the clock, bringing you the latest and greatest celebrity, designer, blogger, vlogger and modelling latex fashion news and reviews from around the world. If it's shiny then we'll be covering it!