UK TV regular and ex-Big Brother presenter Davina McCall was back on our screens this weekend, wearing a fiery red Saint Laurent latex dress, as she took part in the semi-final night of ITV's The Masked Dancer.
Did you know, you can now keep up to date with all the latest latex fashion news from Latex24/7 via the Google News App? Just head over to our publication or search "Latex24/7" in the app on your smartphone or tablet.
The striking red knee-length latex dress, part of the Saint Laurent Winter 2020 Collection, features a slender sleek cut with a sleeveless style and high-cut neckline. Previously worn by Gal Gadot on the front cover of November 2020's Vanity Fair Davina McCall outshone every other presenter and judge on the show in the latex dress, having been chosen by stylist Angie Smith and assisted by Abigail White.
Davina took to her Instagram account to show off the fantastic dress before the show began:
Her YouTube channel also features a behind the scenes account of the day, in which the presenter talks about going out in public whilst wearing the dress and what it feels like after several hours wearing the garment:
Be sure to follow Davina over at her social media profiles via Twitter,
Instagram and YouTube.
For more celebrity latex fashion news, be sure to check out our special celeb news section frequently.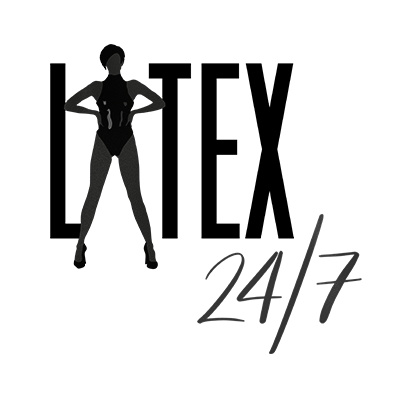 We're here, around the clock, bringing you the latest and greatest celebrity, designer, blogger, vlogger and modelling latex fashion news and reviews from around the world. If it's shiny then we'll be covering it!