Christina Aguilera certainly grabbed the crowds' attention during a performance in Las Vegas on Thursday for Virgin Hotel's grand opening, wearing a latex outfit for the performance.
Did you know, you can now keep up to date with all the latest latex fashion news from Latex24/7 via the Google News App? Just head over to our publication or search "Latex24/7" in the app on your smartphone or tablet.
The songstress wore a stunning Blair Bodysuit from LA based latex designer Vex Clothing which features a classic silhouette look with long sleeves and a mock turtleneck, which has previously been worn by celebrities such as Kendall Jenner. The "Beautiful" crooner paired the look with a matching Vex headscarf, jeans, as well as a trio of belts across her stomach, all of which featured metal studs on them.
Christina Aguilera took to her Instagram account to show off the fantastic latex ensemble:
Aguilera's performance marked the start of a weekend of events hosted by Virgin Hotels Las Vegas to celebrate their grand opening. Flo Rida and DJ Mix Master Mike also made appearances during the Thursday night show. Christina played a selection of her hit songs for her set, including "Fighter" and "Dirrty."
For more celebrity latex fashion news, be sure to check out our special celeb news section frequently.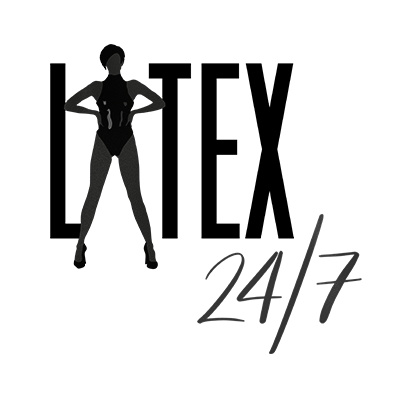 We're here, around the clock, bringing you the latest and greatest celebrity, designer, blogger, vlogger and modelling latex fashion news and reviews from around the world. If it's shiny then we'll be covering it!