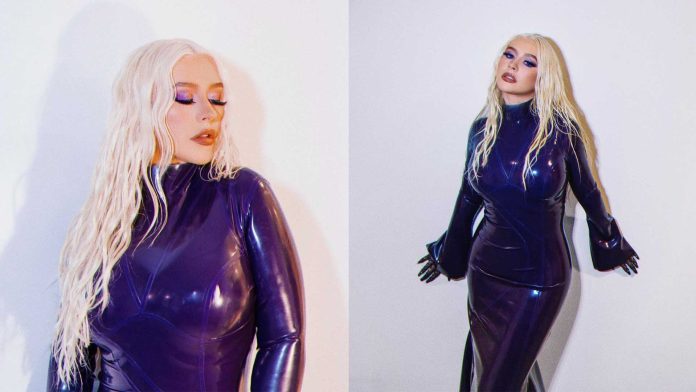 Pop icon Christina Aguilera has been wearing a number of custom Vex Latex outfits recently, and she continued this trend at the Dubai Expo 2020 closing ceremony this week.
Have you followed the Latex24/7 Instagram page yet? Be the first to hear about new articles and content straight from your IG feed. Head over to our IG page to follow us.
Performing at the closing ceremony of the Expo 2020 in Dubai, Christina Aguilera wowed wearing a custom floor-length purple Vex Clothing latex dress with long sleeves that flared at the wrist. The dress clung to her curves and waist before flaring out towards the floor at the skirt.
The Genie in a Bottle singer, 41, took to her Instagram to show off the incredible dress.
She also posted a video with behind the scenes footage from the ceremony.
Christina Aguilera was also spotted wearing the Madonna Trench Coat, also from Vex Clothing.
What do you think of the Vex Clothing latex outfit worn by Christina at Expo 2020? Would it be something which you would wear? Let us know in the comments section below.
Be sure to follow Vex Clothing via their social media profiles on Facebook, Twitter, Instagram and YouTube.
And, don't forget, for more celebrity latex fashion news, be sure to check out our specially curated celeb latex news section regularly.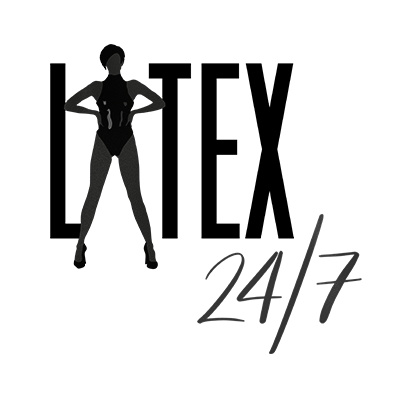 We're here, around the clock, bringing you the latest and greatest celebrity, designer, blogger, vlogger and modelling latex fashion news and reviews from around the world. If it's shiny then we'll be covering it!