Social Media
You can follow Simon O online via the following links:
Brand Information
High-quality latex clothing since 1996 – lovingly handcrafted by the Simon O.
Latex clothing for discerning customers – this is what distinguishes our latex shop range. Our top sellers and proven top models are constantly being optimized in terms of the cut variation and provided with many customization options based on our experience and our knowledge.
If you are looking for individual latex clothing, you want to feel aesthetically sophisticated material on your skin and be surprised by attractive details. The latex shop by Simon O. offers latex clothing in perfection.
For more than 20 years we have known the wishes of our customers and can therefore deliver a constantly expanding latex shop offer with many customization options. Our latex shop makes you want more and with the configuration options of our top products gives you the freedom to configure your latex clothing, from latex leggings to latex catsuits, stockings and underwear but also latex masks according to your needs. Latex clothing in all shapes and colours is attractive, skin-tight and wonderfully cuddly to wear on the skin. With our latex clothing, you can put your favourite body parts in the limelight and at the same time enjoy the special body perception in everyday life or at home in the bedroom. Latex clothing from our latex shop sees itself as a sensual helper to lift erotic moments to another level of sensory experience.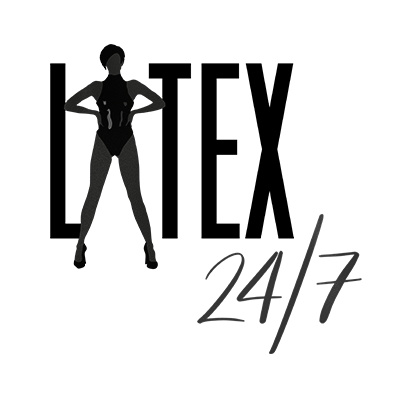 We're here, around the clock, bringing you the latest and greatest celebrity, designer, blogger, vlogger and modelling latex fashion news and reviews from around the world. If it's shiny then we'll be covering it!
Genders Catered For
Stock Information
Currently, Simon O sells the below garments and accessories:
Womenswear
Accessories
Bodysuits
Bras and Underwear
Catsuits
Corsets and Bodices
Dresses
Jackets
Jumpsuits
Leggings
Shorts
Skirts
Stockings
Swimsuits
Tops
Menswear
Accessories
Catsuits
Shorts
Tops
Trousers
Underwear

Other Services

Locations Dispatched To

Worldwide
*Worldwide, Afghanistan, Africa, Albania, Algeria, Andorra, Angola, Antigua and Barbuda, Argentina, Armenia, Asia, Australia, Austria, Azerbaijan, Bahamas, Bahrain, Bangladesh, Barbados, Belarus, Belgium, Belize, Benin, Bhutan, Bolivia, Bosnia and Herzegovina, Botswana, Brazil, Brunei, Bulgaria, Burkina, Burma (Myanmar), Burundi, Cambodia, Cameroon, Canada, Cape Verde, Central African Republic, Chad, Chile, China, Colombia, Comoros, Congo, Congo, Democratic Republic of, Costa Rica, Croatia, Cuba, Cyprus, Czech Republic, Denmark, Djibouti, Dominica, Dominican Republic, East Timor, Ecuador, Egypt, El Salvador, Equatorial Guinea, Eritrea, Estonia, Ethiopia, Europe, Fiji, Finland, France, Gabon, Gambia, Georgia, Germany, Ghana, Greece, Grenada, Guatemala, Guinea, Guinea-Bissau, Guyana, Haiti, Honduras, Hungary, Iceland, India, Indonesia, Iran, Iraq, Ireland, Israel, Italy, Ivory Coast, Jamaica, Japan, Jordan, Kazakhstan, Kenya, Kiribati, Korea, North, Korea, South, Kuwait, Kyrgyzstan, Laos, Latvia, Lebanon, Lesotho, Liberia, Libya, Liechtenstein, Lithuania, Luxembourg, Macedonia, Madagascar, Malawi, Malaysia, Maldives, Mali, Malta, Marshall Islands, Mauritania, Mauritius, Mexico, Micronesia, Moldova, Monaco, Mongolia, Montenegro, Morocco, Mozambique, Namibia, Nauru, Nepal, Netherlands, New Zealand, Nicaragua, Niger, Nigeria, North America, Norway, Oceania, Oman, Pakistan, Palau, Panama, Papua New Guinea, Paraguay, Peru, Philippines, Poland, Portugal, Qatar, Romania, Russia, Russian Federation, Rwanda, Saint Kitts and Nevis, Saint Lucia, Saint Vincent and the Grenadines, Samoa, San Marino, Sao Tome and Principe, Saudi Arabia, Senegal, Serbia, Seychelles, Sierra Leone, Singapore, Slovakia, Slovenia, Solomon Islands, Somalia, South Africa, South America, South Sudan, Spain, Sri Lanka, Sudan, Suriname, Swaziland, Sweden, Switzerland, Syria, Tajikistan, Tanzania, Thailand, Togo, Tonga, Trinidad and Tobago, Tunisia, Turkey, Turkmenistan, Tuvalu, Uganda, Ukraine, United Arab Emirates, United Kingdom, United States, Uruguay, Uzbekistan, Vanuatu, Vatican City, Venezuela, Vietnam, Yemen, Zambia, and Zimbabwe

Product Examples