Never one to be complacent and not push their brand in new and existing directions, TLC Latex have just launched their new "'Yui' Latex Single Colour Shoulder Bag" and we couldn't be more excited.
This perfectly designed bag is inspired by latex animegao Yui Izmori and the enigma was first to model the item recently on her Instagram:
The latex fashion designers website goes on to say about the latex shoulder bag:
"Whether going out to an event or just to the shops, this bag is big enough for the largest mobile phone available, but also big enough to carry a few essentials, such as money, makeup and keys. The perfect crossover accessory that is fashion and fetish.
The bag is not lined but is strengthened at the bottom ensuring it holds its shape features a small inside pocket perfect for cards. It comes with a matching adjustable latex strap, and features a press closure."
We're big fans, here at Latex24/7, of any accessories which can seamlessly be incorporated into both shiny outfits and everyday wear so we absolutely love this cute addition to TLC's ever expanding and unique collection.
The bag can be produced and ordered in a choice of colours, and with and without optional trim. Currently the item is retailing at £45 without the trim and adding trim is sold at £55.
You can purchase this adorable bag right now through TLC Latex's website over at https://tlclatex.com/products/the-yui-latex-single-colour-shoulder-bag. There's still time to get your order in quick before the German Fetish Ball as TLC Latex have confirmed to us that they will do their absolute best to get these items out in time for this year's event. So what's stopping you? Go buy one now!
Don't forget you can keep up to date with all the latest latex fashion new releases through our new releases section.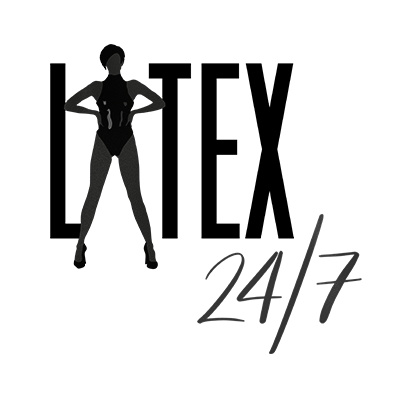 We're here, around the clock, bringing you the latest and greatest celebrity, designer, blogger, vlogger and modelling latex fashion news and reviews from around the world. If it's shiny then we'll be covering it!