One of the many things which attracts people to latex fashion is the ease with which custom designs can be created, but this can be offputting to many who are unsure how to correctly measure for custom latex. Whether the custom garment either be an understated item or a wild-and-wacky outfit of your dreams, thanks to the versatility and flexibility with which latex garments can be designed and manufactured, the imagination is often the only barrier.
Did you know, you can now keep up to date with all the latest latex fashion news from Latex24/7 via the Google News App? Just head over to our publication or search "Latex24/7" in the app on your smartphone or tablet.
Whilst the material has a level of natural stretch to it, given that it is often designed to be figure-hugging, getting your measurements correct to provide to a designer is of key importance to ensure a comfortable and pleasing fit. Many individuals are unsure of how to measure themselves correctly, and there is often confusion around exactly which part of your body should be measured.
To make this process a little simpler for everyone (especially considering that in-person measurement appointments have become more of a difficulty thanks to the on-going pandemic), Vex Clothing has recently released an incredibly informative video explaining how to measure yourself for custom latex. The video covers every possible measurement which could be required, by way of an in-depth 45 point demonstration, dealing with every possible measurement from hips to foreheads and all the way to armholes and neck to crotch. It really does take the guesswork out of exactly where to measure.
Whilst you should always consult any designer which you have commissioned to produce a custom piece of latex fashion for you, this excellent video serves as a fantastic visual reference for how to measure yourself for custom latex.
Be sure to follow Vex Clothing via their social media profiles on Facebook, Twitter, Instagram and YouTube.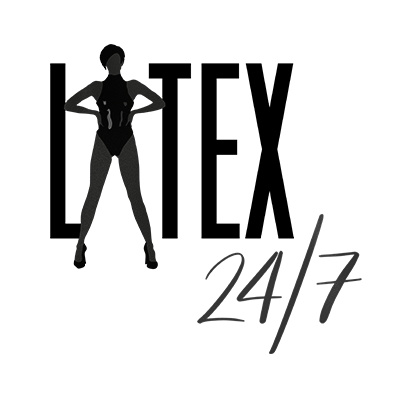 We're here, around the clock, bringing you the latest and greatest celebrity, designer, blogger, vlogger and modelling latex fashion news and reviews from around the world. If it's shiny then we'll be covering it!