After the recent launch of the Spring/Summer 2022 collection launch from Versace the celebrity endorsements can't be far behind and Colombian singer and songwriter Shakira is one of the first to be featured wearing a latex dress from the collection.
Did you know that Latex24/7 has its very own Discord server? Whether you are new to the world of latex fashion or have been adding to your wardrobe for many years, join our Discord community for hints and style tips, sale alerts and to share your greatest outfits.
As part of Shakira's cover feature on the November 2021 issue of Cosmopolitan US the singer wears a baby blue version of the same Versace latex dress worn by Donatella Versace at the launch of the new fashion house range.
The knee-length dress features an underwired bra, adjustable straps with metal O-Ring front details and a full-length rear double zip, ensuring ease of wearing and was revealed in the Versace Spring/Summer 2022 collection at Milan Fashion Week a fortnight ago.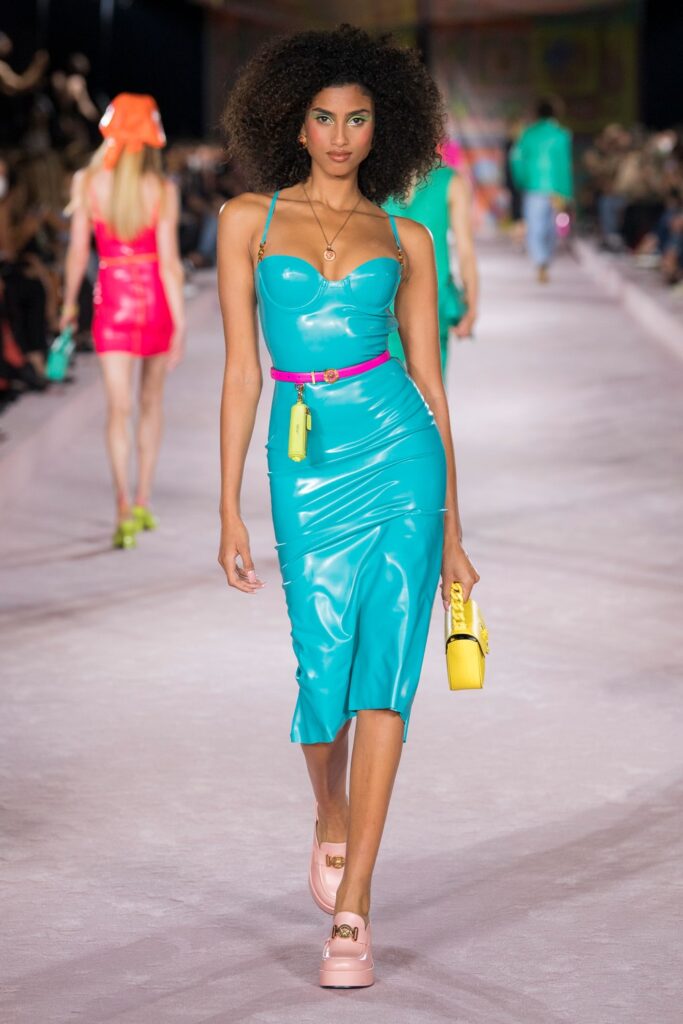 In the article, Shakira talks about feeling empowered and strong, particularly with regards to family life and bringing up her children with her partner. And what better way to feel empowered than by wearing a Versace latex dress!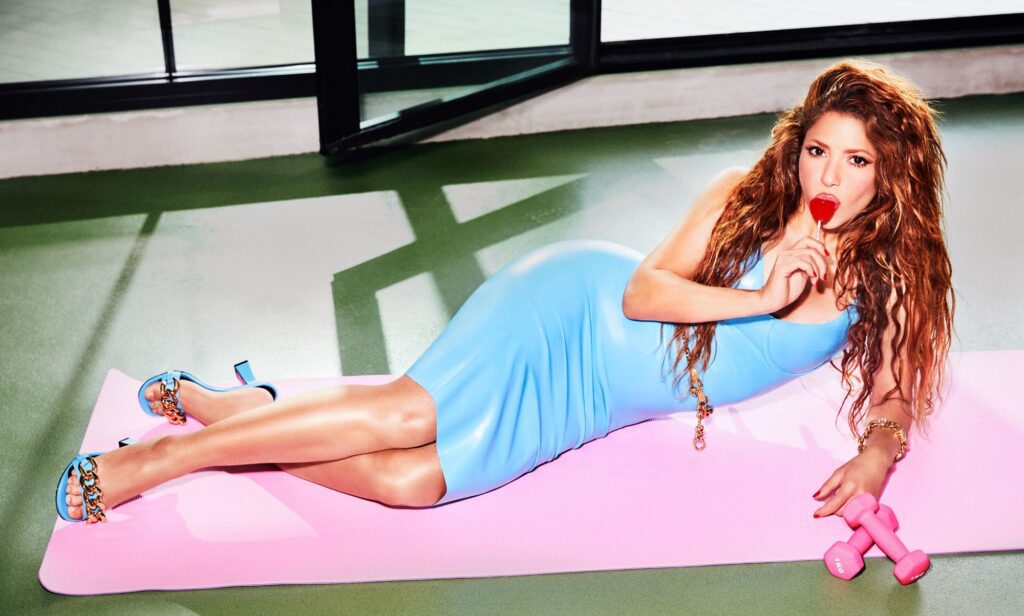 What do you think of Shakira in the Versace latex dress? Let us know in the comments section below.
And don't forget to regularly check out our celebrity latex fashion news section for more shiny celebrity news and reviews.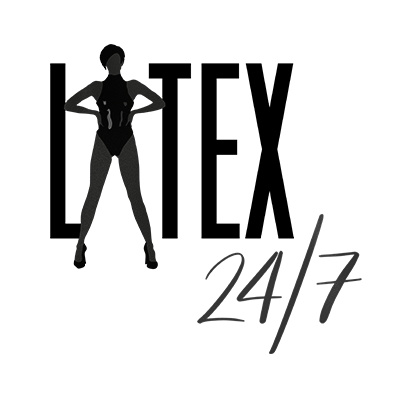 We're here, around the clock, bringing you the latest and greatest celebrity, designer, blogger, vlogger and modelling latex fashion news and reviews from around the world. If it's shiny then we'll be covering it!