Here at Latex24/7 we obviously love a bit of shiny, but we love it even more when it's on national broadcast TV. Alternative model Fenrah Alesari showed the country how it is done when she wore a eye-popping red Libidex dress on last night's broadcast of Channel4's Naked Attraction
Australian, Jimmy, a bar tender now living in Bristol came on the show looking for that special someone to settle down with. After travelling for the past few years Jimmy now considers himself a pan-sexual. Fenrah beat off competition from four other entrants to make it to the last two, a first for Naked Attraction where the final two participants were of opposite gender. She was sadly beaten by Luke.
But Jimmy's loss was our gain as we got to see Fenrah, thanks to the magic of TV, do the latex impossible and slip into a latex outfit in a split-second. She stunned in a full-length red Libidex Lucie Latex Dress which showed off her figure beautifully. Fenrah looked tall, elegant and sexy in the high neck line dress which features built in corset straps, a gorgeous added detail, and mimics an additional corset with an exquisite curve under-bust.
Unfortunately the latex shininess was only brief but we were treated to a quick glimpse of Fenrah undressing before the show.
More of Fenrah wearing latex from designers such as Cathouse Clothing and House of Harlet can be seen on her social media profiles
Fenrah tweeted about the awesome achievement:
Did #nakedattraction, but still prefer myself in latex x pic.twitter.com/ain23O9Jp8

— Fenrah Alesari (@FenrahAlesari) August 29, 2017
Fenrah tweeted after the show that she still prefers herself in latex. Who are we to argue?
Be sure to catch the episode via http://www.channel4.com/programmes/naked-attraction/on-demand/65691-008
Buy Dress
Follow Fenrah
Follow Libidex
Follow @C4Naked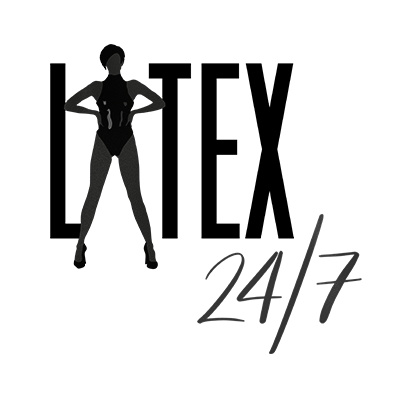 We're here, around the clock, bringing you the latest and greatest celebrity, designer, blogger, vlogger and modelling latex fashion news and reviews from around the world. If it's shiny then we'll be covering it!