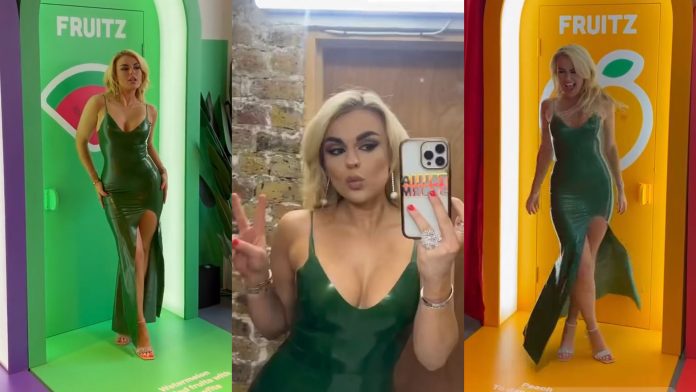 Clearly singer and radio presenter Tallia Storm has discovered a passion for latex fashion as the Glaswegian performer looked incredible once more for her second outing in Latex Couture.
Did you know that Latex24/7 has its very own YouTube channel?
Subscribe now
for instant access to upcoming shiny latex clothing content.
After previously wearing a full-length latex gown from the brand for the premiere of Marvel film Shazam! earlier in the year, Tallia was back in the UK designers creations as she hosted the launch event of new dating app Fruitz.
This time Tallia Storm stunned wearing a full-length green latex gown, aptly named The Tallia Gown, which features a sleeveless, scoop neck design with high-leg slit detail to provide a flowing and elegant bottom. With double adjustable straps the dress is both easy to get into and ready to create a look that people won't forget, you'll be the talk of any party in this dress!
Get The Latex Look
You too can join the world of latex fashion, or maybe you are looking for something a little different? Then don't forget to check out the Internets largest and most complete
Latex Directory
to find your perfect latex outfit.
Going to a party? Want to be the best dressed?! Look no further than one of our Gowns! Some of the most sophisticated latex garments available, perfectly figure enhancing at the top leading to a long flowing bottom. It's certainly a look that people won't forget, you'll be the talk of the evening!
Save on Latex Couture
Be sure to save an awesome
5%
off all purchases from Latex Couture by entering code 'LATEX247' during checkout at
their website
.
And, don't forget, for more celebrity latex fashion news, be sure to check out our specially curated celeb latex news section regularly.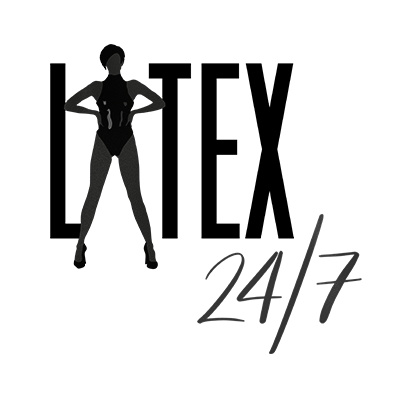 We're here, around the clock, bringing you the latest and greatest celebrity, designer, blogger, vlogger and modelling latex fashion news and reviews from around the world.  If it's shiny then we'll be covering it!