Once again, Cassidy McGill has made waves with her daring wardrobe choices. The 28-year-old former Love Island Australia competitor showed off her very tight latex outfit on Instagram on Thursday.
Did you know that Latex24/7 has its very own YouTube channel?
Subscribe now
for instant access to upcoming shiny latex clothing content.
The reality TV star and actress turned influencer posed for the photos wearing a full-length black latex dress from designer House of CB, which features a high neckline and sleeveless design, while posing outside next to a white wall.
What do you think about the latex dress worn by Cassidy McGill? Have you worn something similar, or would you consider doing so? Let us know in the comments section below.

And, don't forget, for more celebrity latex fashion news, be sure to check out our specially curated celeb latex news section regularly.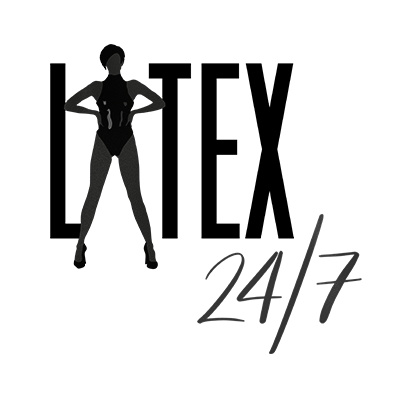 We're here, around the clock, bringing you the latest and greatest celebrity, designer, blogger, vlogger and modelling latex fashion news and reviews from around the world.  If it's shiny then we'll be covering it!