Latex fashion fan and icon Kim Kardashian is often known for stepping out in the latest and greatest shiny latex outfits, and her recent attendance at Travis Scott's "Avengers" themed birthday bash was no different. On this occasion Kim Kardashian wears Vex Clothing as she is photographer wearing a pair of their gorgeous leggings.
These leggings have also been worn by other celebrity latex fashion addicts, such as fellow Vex Clothing fan, Nicki Minaj at the MTV Video Music Awards ceremony.
You too can follow trend and own a pair of these stunning latex leggings, which are now available from the Vex Clothing website. Go on, spoil yourself!
We here at Latex24/7 can't wait for the next time Kim Kardashian wears Vex.
Save an incredible
15%
off all purchases from Vex Clothing by entering code 'LATEX247' during checkout at
their website
.
You can follow Vex Clothing on social media via:
Twitter
Instagram
You can view other celebrity latex fashion news here at Latex24/7. Follow us on Facebook, Twitter and Instagram.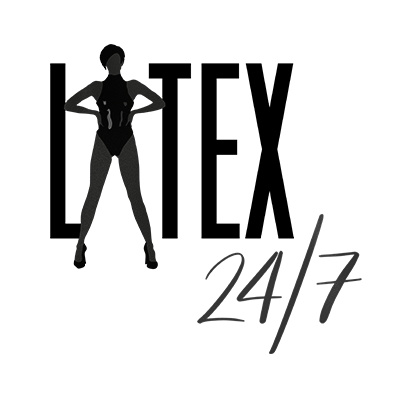 We're here, around the clock, bringing you the latest and greatest celebrity, designer, blogger, vlogger and modelling latex fashion news and reviews from around the world. If it's shiny then we'll be covering it!