After previously rocking latex for her Las Vegas Opening, popstar Christina Aguilera has once again been captured in Vex Latex, this time for her new single Santo.
Did you know, you can now keep up to date with all the latest latex fashion news from Latex24/7 via the Google News App? Just head over to our publication or search "Latex24/7" in the app on your smartphone or tablet.
The singers new single, Santo, featuring Puerto Rican singer Ozuna began its publicity recently which features images of Christina Aguilera wearing Vex Latex. The celebrity is shown wearing a custom front-zipped red latex jacket, with detail around the chest and shoulder areas, from the LA-based designer. Paired with a set of red latex leggings, and with her hair pulled back into a tight platted ponytail and dyed red to match her outfit, the "Genie in a Bottle" singer stunned alongside her duet partner. Christina certainly embodied the empowerment many people feel when wearing latex clothing.
The songstress took to her Instagram to share an image:
Be sure to follow Vex Clothing via their social media profiles on Facebook, Twitter, Instagram and YouTube.
Be sure to check out our celebrity latex fashion news section for more shiny celeb goodness, news and reviews.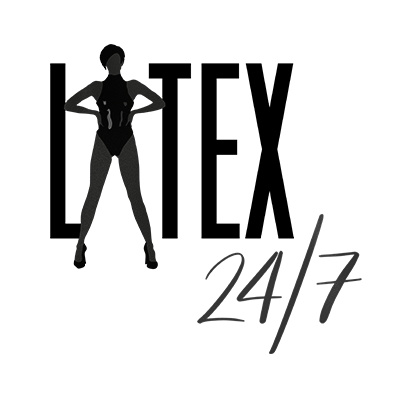 We're here, around the clock, bringing you the latest and greatest celebrity, designer, blogger, vlogger and modelling latex fashion news and reviews from around the world. If it's shiny then we'll be covering it!