American singer-songwriter, record producer and actress Chloe Bailey treated us to not one, but two, latex costumes this Halloween season
Did you know that Latex24/7 has its very own YouTube channel?
Subscribe now
for instant access to upcoming shiny latex clothing content.
On Friday, Chloe Bailey led the stars attending Bette Midler's annual Hulaween celebration. At the renowned Halloween party in New York City, the 25-year-old vocalist of Have Mercy flaunted her glitzy figure in a seductive latex Catwoman outfit from Venus Prototype. Emulating everyones favourite comic character, which was previously portrayed by the iconic Michelle Pfeiffer in Batman Returns, the singers costume went for a more Halle Berry-esque style as it featured a low-cut corset and top which combines long, latex sleeves with a mock-neck. In order to highlight her amazing hourglass form, her sultry outfit also included over-the-knee boots and transparent, latex leggings.
Chloe Bailey took to her Instagram profile to show off the phenomenal feline themed costume.
And, as if one latex halloween costume wasn't enough, Chloe Bailey also wowed us a second time as she amazed appearing as Elastigirl, otherwise known as Mrs. Incredible, again in a custom Venus Prototype. The outfit resembled a similar outfit worn by Katy Perry on American Idol, although on that instance it was from Vex Clothing.
Chloe Bailey once again posted to her Instagram profile to show off the incredible (no pun intended!) Halloween outfit.
And, don't forget, for more celebrity latex fashion news, be sure to check out our specially curated celeb latex news section regularly.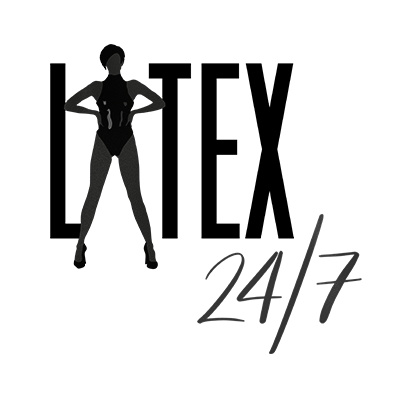 We're here, around the clock, bringing you the latest and greatest celebrity, designer, blogger, vlogger and modelling latex fashion news and reviews from around the world.  If it's shiny then we'll be covering it!