International pop princess Britney Spears is well known for donning latex fashion, most famously in her video for single "Oops!… I Did It Again" all the way back in the year 2000. She was also recently snapped in a stunning red latex dress. The starlett has taken to social media once more, this time wearing an outfit from Westward Bound latex.
Did you know, you can now keep up to date with all the latest latex fashion news from Latex24/7 via the Google News App? Just head over to our publication or search "Latex24/7" in the app on your smartphone or tablet.
Britney posted the image recently on Instagram, in which she is wearing a two-piece latex maid uniform dress from the quintessential UK based designer:
We think you'll agree that the latex garment, worn by Britney Spears, is exquisite and the pop star looks super cute.
Maid Roleplay Two Piece Latex Uniform Dress

Maid Roleplay, an exquisite and unique uniform with apron.

Delicate box pleating and piping are balanced by the puff sleeves, and really lift this classic fitted maid's dress into an elegance all of its own.

The frilled high neck is complimented by a soft feature central bow and a scoop front trimmed to perfection.

Three-quarter length zip back.
You can check out the latest designs available for Westward Bound via their website and by following them on their social media profiles via Facebook, Twitter and Instagram.
For more celebrity latex fashion news, be sure to check out our special celeb news section frequently.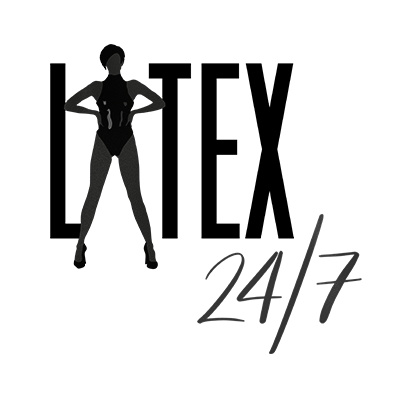 We're here, around the clock, bringing you the latest and greatest celebrity, designer, blogger, vlogger and modelling latex fashion news and reviews from around the world. If it's shiny then we'll be covering it!