Scottish model, musician, performer and vlogger TheLuciferFallen has often been seen wearing latex fashion, appearing in Instagram posts and YouTube videos wearing outfits from designers such as Pandora Deluxe, Black Sheep Latex, Amentium and William Wilde. This time she took to her YouTube channel to review a latex dress kindly donated by Honour.
In the video she describes the design and feel of the Worship O Ring Latex Dress. The unique dress itself is made of an opaque black 0.45mm latex and is made by the team at Honour to their usual high standards. The garment features the detail of three rings, two forming part of the straps and the third being attached just at the bottom of the V-neck.
Whilst LuciFallen points out that the dress is fairly short in length she then goes on to describe it as a "basic and stable black latex dress" which she feels could easily be worn at multiple events; everything from a photo shoot to a party. We here at Latex24/7 absolutely love the cut of the dress and it shows off the performers shape exquisitely.
To watch the whole review, and to make your own choice and decision on the outfit, the video can be viewed below:
No stranger to the world of latex fashion, TheLuciferFallen has previously worn incredible designs and posted to social media on a number of occasions. Some of the highlights of these can be seen below:
To follow Luci Fallen on her shinyadventures check out her social media at the following links:
Facebook
Instagram
YouTube
To shop for other fashion items from Honour simply visit their online store at https://www.honour.co.uk
Let us know in the comments below what you think about this dress, and which of the LuciferFallen's images are your favourites. We can't wait for her next latex fashion review!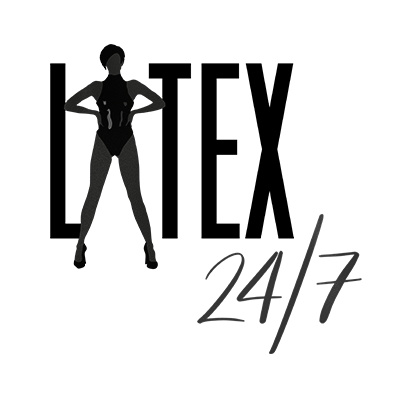 We're here, around the clock, bringing you the latest and greatest celebrity, designer, blogger, vlogger and modelling latex fashion news and reviews from around the world. If it's shiny then we'll be covering it!