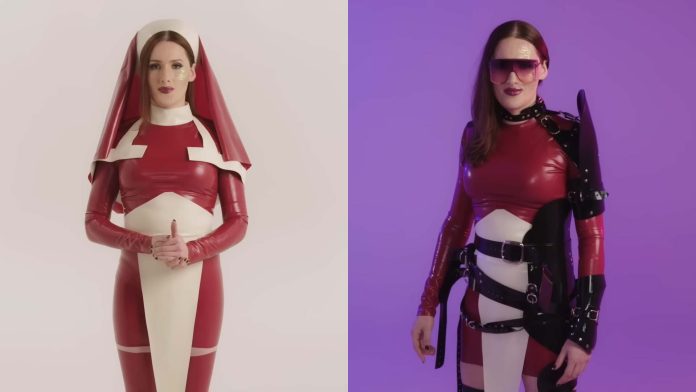 After appearing wearing a mind-blowing latex outfit from Dead Lotus Couture last year, YouTuber Abigail Thorn has clearly embraced the empowering nature of latex fashion as she has once again appeared wearing our favourite shiny material over on her YouTube channel Philosophy Tube.
Did you know that Latex24/7 has its very own YouTube channel?
Subscribe now
for instant access to upcoming shiny latex clothing content.
Philosophy Tube is a YouTube channel dedicated to exploring famous philosophical texts and questions and has previously covered topics such as ignorance and censorship, vaccines and freedom and idealogy. Presented by Abigail Thorn, the latest episode of the show discusses the topic of Effective Altruism; a research field and practical community that aims to find the best ways to help others, and put them into practice.
The first half of the episode details the basis of effective altruism and its aims and principles around giving to those who need help. How appropriate therefore that Abigail should don a stunning latex nuns habit and outfit from Dead Lotus.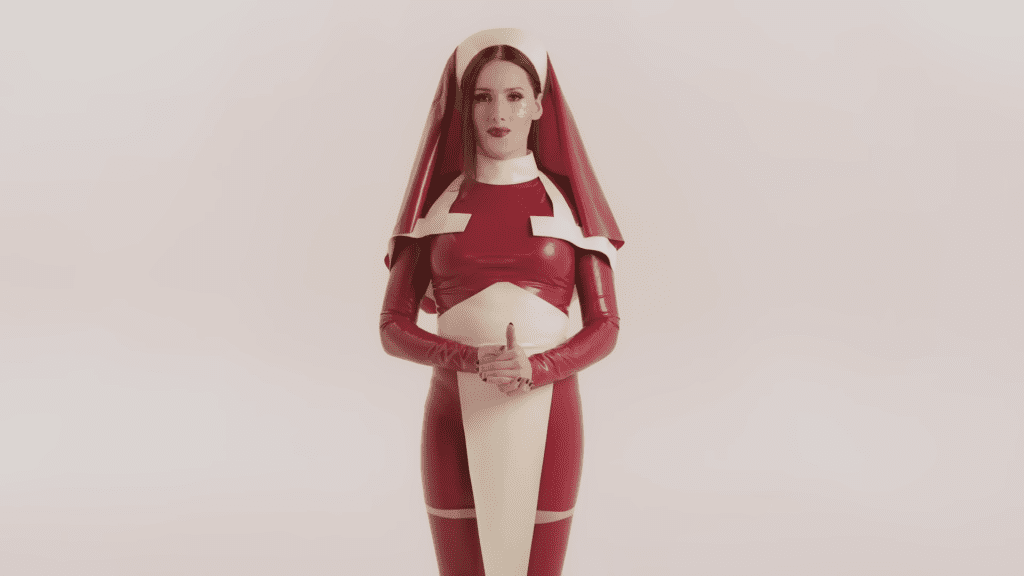 The show then moves on to discussing the topic of longtermism. Championed by William MacAskill, it is a view that we should be doing much more to protect future generations. Again choosing the perfect outfit for this section, the Philosophy Tube presenter wears a cyberpunk-esque futuristic latex ensemble to further highlight her point and engage the viewer – we were certainly hooked!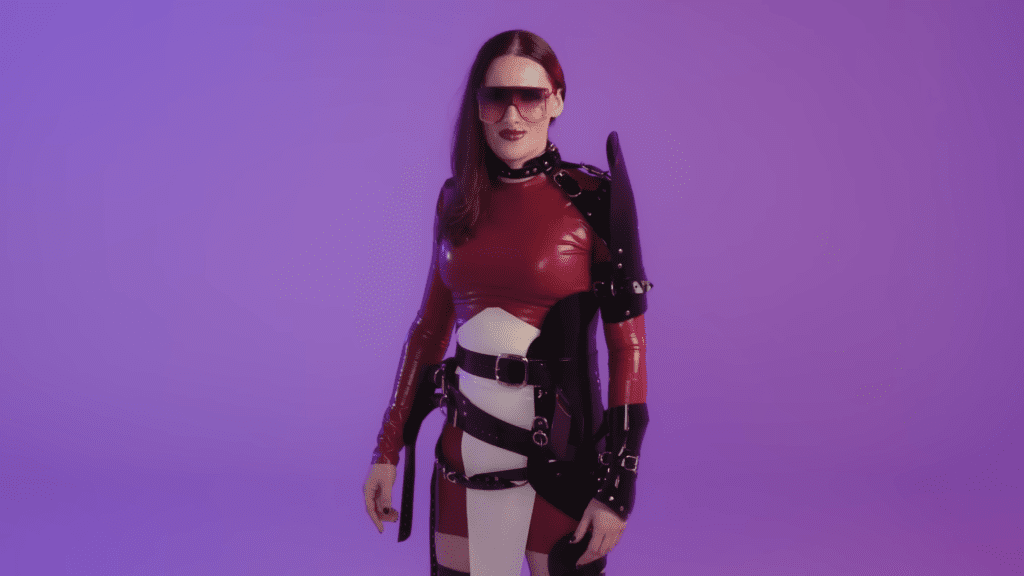 You can watch the extremely insightful and interesting full video over on YouTube below:
Be sure to check out Philosophy Tube's other amazing videos over on their YouTube channel, Instagram, Twitter and Facebook.
And don't forget to follow the incredible Dead Lotus Couture on social media over at Facebook, Twitter and Instagram.
For all the latex clothing and fashion news be sure to check Latex24/7 regularly.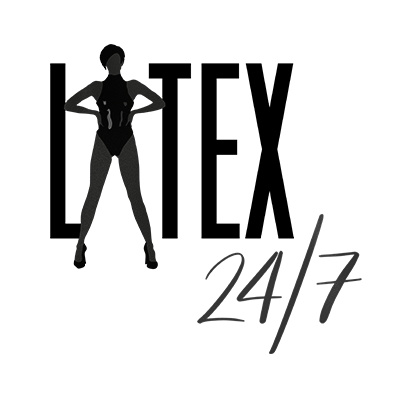 We're here, around the clock, bringing you the latest and greatest celebrity, designer, blogger, vlogger and modelling latex fashion news and reviews from around the world.  If it's shiny then we'll be covering it!