After her previous William Wilde latex try on, Nadia Peri is back in the shiny stuff once again.
Nadia took to her YouTube channel to show off and review a number of latex garments by world renowned designers William Wilde and House of CB. As ever, the blogger stunned in each outfit worn before describing and giving us her views on each item. In the video she also talks about the care and maintenance required for latex garments, before calling out those websites who sell "fake latex".
It's clear that Nadia Peri loves a bit of latex, and who are we to argue!
The full list of each latex outfit is as follows;
Outfit One
House of CB Dita Two Piece in red. The skirt features a unique second zip allowing for the lower part of the garment to be opened up for those requiring a little more leg room at the base of the item.
Outfit Two
William Wilde Latex Star Pencil Skirt in black.
Wiliam Wilde Latex Boss Bra, also in black. Whilst from the designers budget range it is still clear that the same high standard of design and manufacturer is still prevelant.
Outfits Three and Four
William Wilde Latex Express Dress in hot pink and black. We absolutely love the cut and design of this dress, it's quickly becoming one of our favourites.
Outfit Five
Rivera House of CB Dress (no longer available on their website)
The full latex haul video can be viewed on Nadia's YouTube channel below:

Don't forget you can follow Nadia on social media at:
Facebook
Twitter
Instagram
YouTube
You can also follow William Wilde ane House of CB via social channels at:
William Wilde
Facebook
Twitter
Instagram
House of CB
Facebook
Twitter
Instagram
YouTube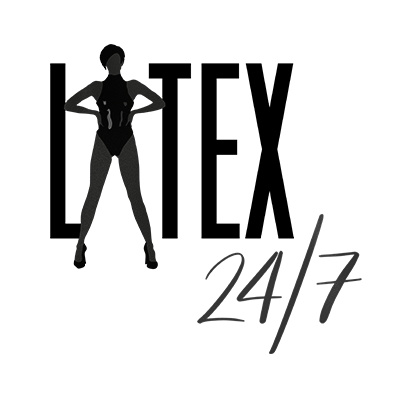 We're here, around the clock, bringing you the latest and greatest celebrity, designer, blogger, vlogger and modelling latex fashion news and reviews from around the world. If it's shiny then we'll be covering it!