After the huge success of our Wearing Latex in Summer Practical Tips article recently we thought what better opportunity to put together a run down of some of this years hottest summer latex garments. So read on and take a look at our top picks for the best summer latex fashion.
Summer Latex for the Beach or Pool
Nothing says summer like a bikini! And luckily there is plenty of choice when it comes to latex swimwear. Such garments are sure to turn heads as you rest and relax in the summer heat.
Kaori's Latex Dreams
The ever talented and genre defining latex designer Kaori's Latex Dreams have released a stunning ruffled turquoise bikini and bottoms set, perfect for lounging around by the pool.
Both the bikini and bottoms can be purchased through the brands Etsy store now.
Wishbone Latex
German based latex designer Wishbone Latex have produced an equisite halter bikini set, with unique "O" ring detail and high waisted bottoms.
Be sure to head over to Wishbones Etsy store and grab yours.
Lottie Latex
If you're after something with a little more impact and the added "wow" factor then the always amazing Lottie Latex have you covered. Their unique pineapple and watermelon themed bikini sets are one of a kind and are sure to get you lots of positive comments.
Both designs are currently listed on their Etsy store – Latex Pineapple Bikini set and Latex Watermelon Bikini set.
Affordable Latex
For those preferring to bare a little less but still make a huge impact, UK based latex designers Affordable Latex have the perfect summery beach outfit – a beautiful swimsuit.
The stunning swimsuit can be purchased right now through their website.
For the Evening
After a relaxing day by the beach or pool, what better way to dance the night away or a quiet romantic meal overlooking the coast than wearing the perfect summery latex evening wear.
Demask DTLA
US based designer Demask DTLA have released this perfect summery dresss. Slender and fitted, but also loose and flattering. Excellent for making the ideal impact.
https://www.instagram.com/p/B0Hedijgjfa/
Check out the Demask DTLA website for more details.
Honour
Well respected and widely regarded latex designer Honour Clothing sell a stunning light and airy halter dress.
The halter dress is available in a variety of colours from their website right now.
Westward Bound
World famous designer Westward Bound have captured the summer vibe perfectly with their Domineer latex dress, captured recently in Spain.
https://www.instagram.com/p/B0aJ-DWpshI/
As with most of the designers range, the garment is available in a variety of colours and is currently for sale on their website right now.
Corsette.pl
What better way to dance the night away than wearing this truly stunning latex dress from Corsette.pl.
The garment is currently available for purchase on the designers Etsy store.
Are there any other summery latex fashion items which you think we should have included in our rundown? If so, let us know in the comments below. Will you be wearing latex this summer? If so, be sure to tag us in social media using the hashtag #latex247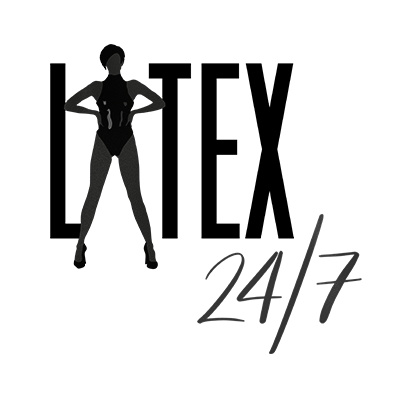 We're here, around the clock, bringing you the latest and greatest celebrity, designer, blogger, vlogger and modelling latex fashion news and reviews from around the world. If it's shiny then we'll be covering it!