UK based latex fashion designer Affordable Latex are well known for designing and producing incredibly sexy and versatile latex fashion garments for both women and men. Their outfits are always perfect for combining with other items to achieve an everyday look or for an evening out, and never fail to be extremely competitively priced without sacrificing on design and quality. So it's always exciting to hear about a new collection release from this unique designer.
Released a few days ago, the new collection features over fifty stunning new womenswear garments with everything from a wide choice of dresses, leggings, tops to skirts, leotards and underwear. As with previous collections, the designs are absolutely perfect and flatter any figure.
Speaking about the new collection, the brand commented "This new collection was created with not just the fetish scene in mind, it's about being able to wear items to regular clubs and parties. For example, the dresses can be worn to many events due to not making them excessively fetish-like. With this collection, we have tried to include several different items to cover all types of clothing, leggings, knickers, dresses, etc. to cover a wide spectrum of clothing."
Here are some of our highlights from the new range:
Nansi Peplum Skating Skirt
A classic length, pull on latex peplum skating Skirt. 14″ total length of the skirt including the waistband. A perfect addition to skirts, underwear or leggings.
Tita Dress
A zipless long sleeve pull-on latex mini dress. The front of the dress has a scooped neckline. An absolute stable classical design suitable for any occasion.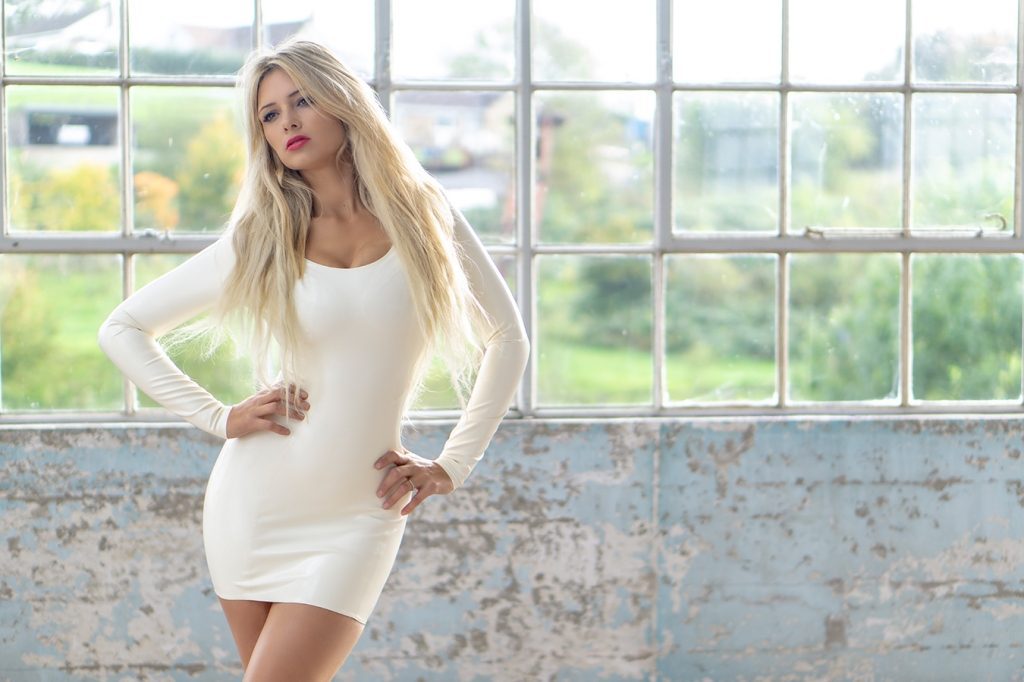 Stella Crop Top
We love this crop top with shaped neck, short sleeves and a full-length rear zip. The contrasting trim around the neck, sleeves and bottom of the garment highlights these areas. Perfect when paired with the Tia Shorts.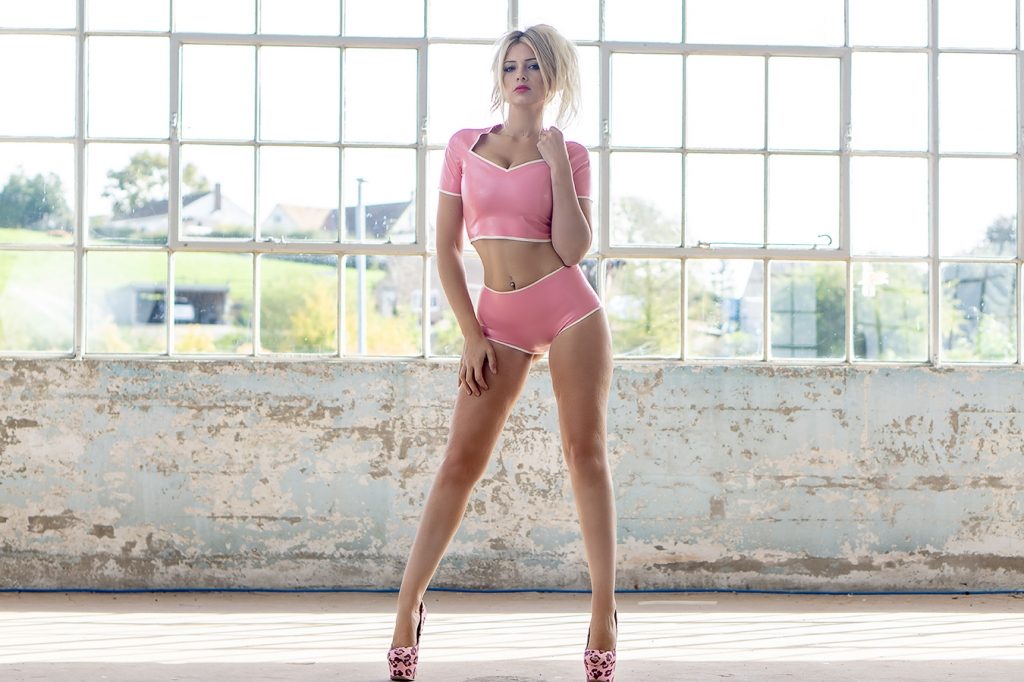 Teodora Cropped Leggings
A stunning set of cropped latex leggings with a waistband. The slightly shorter length is absolutely gorgeous and perfect to be paired with your favourite pair of heels or boots.
Rumina Short Sleeve Top
The Rumina short sleeve top from Affordable Latex features a full-length front zip and will go perfectly with either leggings or skirts.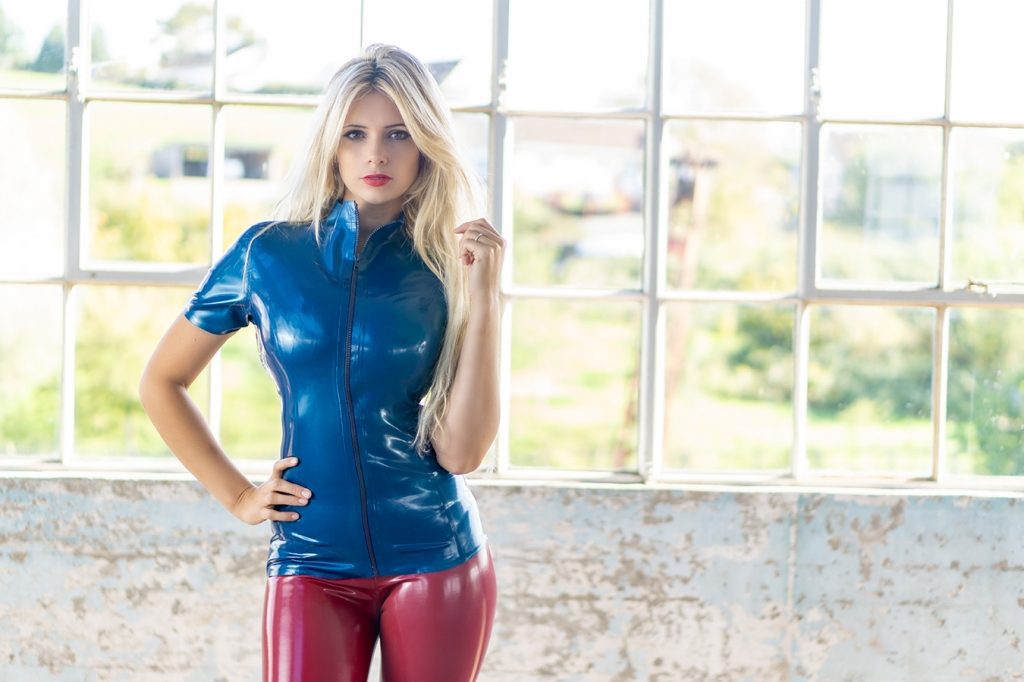 Tanja Lace Up Catsuit
Turn heads with this stunning full-length catsuit has clean-cut lines and features a unique lace-up front, combining a total of 16 eyelets.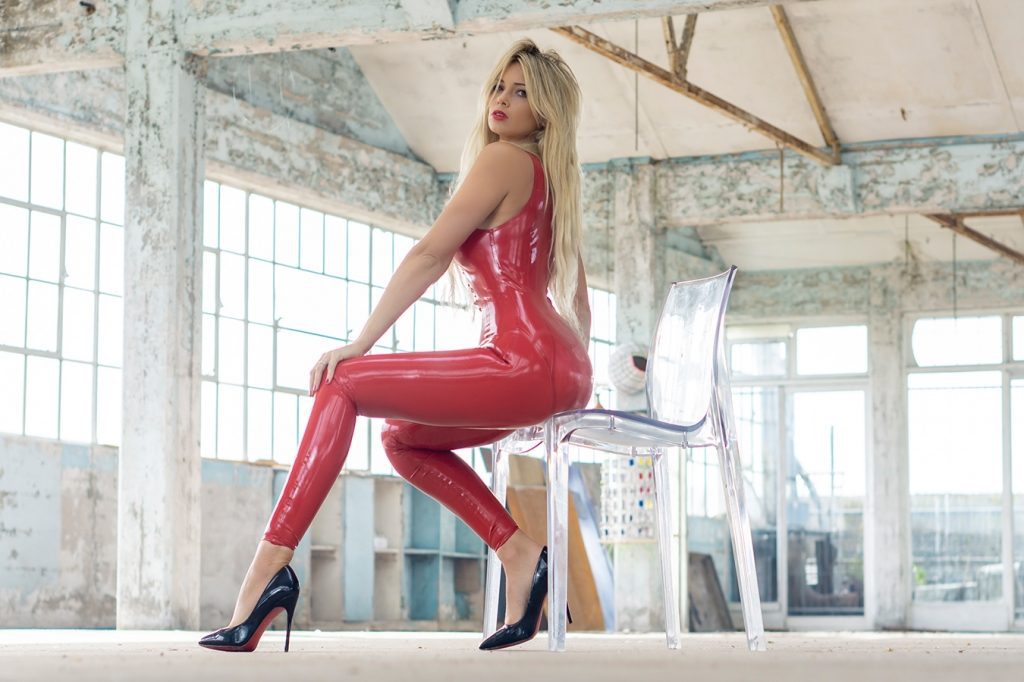 Eleni Mini Skating Dress
This ultra-short skating dress has a beautiful scooped neck design, flared skirt and an extremely flattering waistline.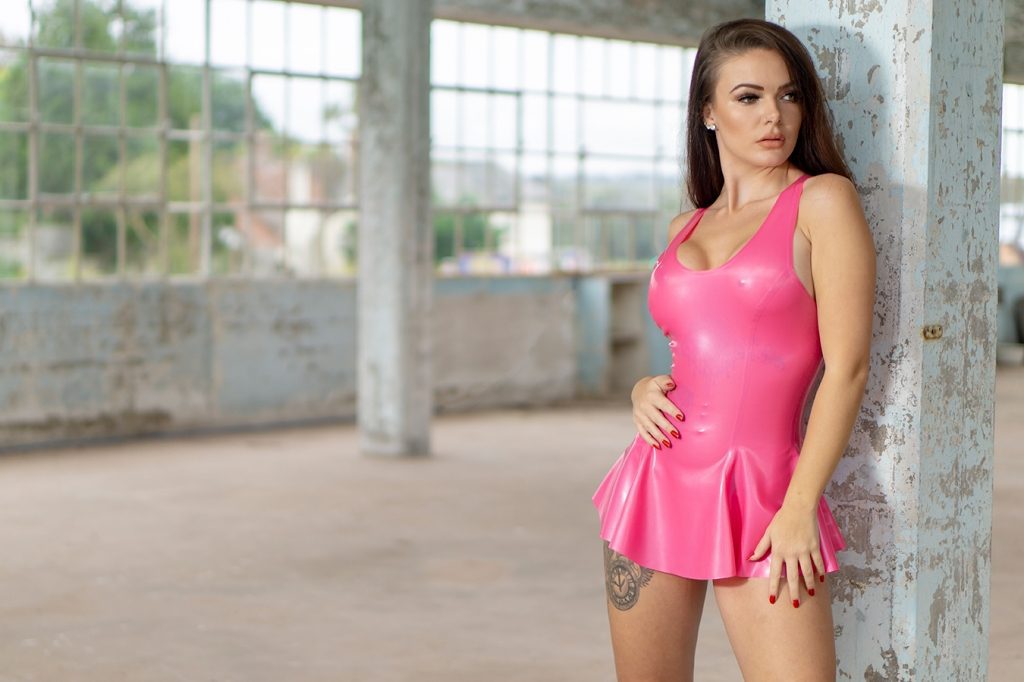 Liyana Dress
Sometimes simplicity is super sexy, and this beautiful dress typifies this completely. This short sleeve dress is both stunning and sexy.
Emina Dress
This sleeveless mini dress has a contrasting, semi-opaque V-shaped front panel from the neck down. Choice of contrasting colours available.
You can view the above items, and the entire collection, at the Affordable Latex website right now. And be sure to follow Affordable Latex over at Facebook and Instagram.
Which are your favourite garments in the new collection? Will you be buying any of them? Let us know in the comments below.
For other news and upcoming latex, fashion releases be sure to check out our new releases section.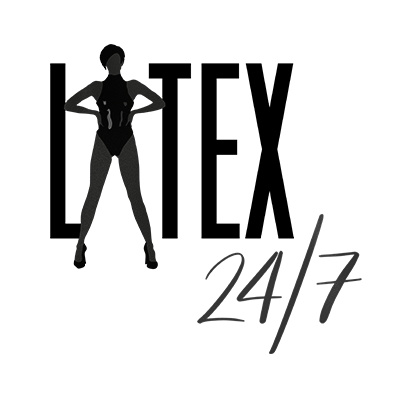 We're here, around the clock, bringing you the latest and greatest celebrity, designer, blogger, vlogger and modelling latex fashion news and reviews from around the world. If it's shiny then we'll be covering it!