YouTube fashion and beauty channel Racked recently spoke to latex fashion designer Kirsten Li about her ever-expanding business and her thoughts on whether latex fashion is mainstream and where she draws her varied inspiration from.
Kirsten, owner of Kirsten Li Designs, believes latex is more than just a fetish item. In the video she talks about her own style and her feelings regarding how, this once taboo material, has started to become more accepted in mainstream life. Kirsten also discusses her experiences of wearing her latex fashion designs to what she terms "vanilla" events and the often surprising and intriguing responses she gets from fellow party attendees – including wanting to touch it, often followed by 'snapping it' – something Kirsten advises against.
The video features a number of the designers unique designs including a stunning transparent full length ball gown, a transparent trench coat, a pink 50's inspired vintage dress and a gorgeous white skirt and jacket. We're big fans of her awesome designs!
Kirsten goes on to talk about the properties of latex and how this affects her latex fashion designs. She identifies the 'statement' which her latex designs make when the wearer works into a room, something which Kirsten is keen to make herself. Here at Latex24/7 we don't think that she will have any issue doing this.
The full video from Racked can be viewed on YouTube below
Follow Racked online at https://www.racked.com/ and Kirsten's first collection can be viewed on her website at http://www.kirstenlidesigns.com/collection-1/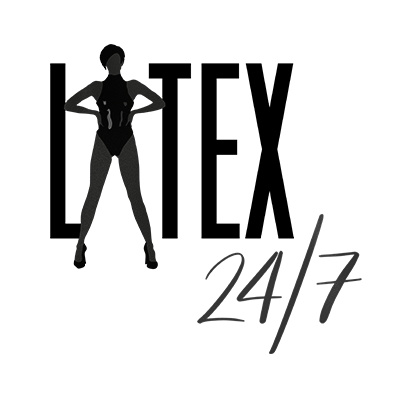 We're here, around the clock, bringing you the latest and greatest celebrity, designer, blogger, vlogger and modelling latex fashion news and reviews from around the world. If it's shiny then we'll be covering it!